Peter spent a short time in the US Navy and went to college on the G.I. bill. He spent most of his working life working in a computer firm. In 1992, he moved to North Carolina from his native Connecticut and opened a computer consulting business; he also taught computer science at the local community college. In 2010, Pete retired to central Mexico with his wife Gethyn, and today writing is his central occupation. He has published a creative nonfiction piece with Shadow Road Quarterly called "The Incident," about a Vietnam experience, and Powerless No Longer, a self-help book for addiction. He is presently working on two new projects.
Contact Information:
Email: petesoderman@gmail.com
The Dark Side of the Dream, Alejandro Grattan-Dominguez's highly-acclaimed historical novel, is an epic tale of Mexican immigration and focuses on two brothers who fulfill their father's dying wish by migrating to Texas shortly after the USA enters World War II. Jose Louis and Francisco Salazar leave Mexico in 1941 and head north in search of the American dream, which proves to be ephemeral as Jose Louis and his brood settles into the squalor of the El Paso barrio, while Francisco and his son become indentured and exploited migrant workers. The story unfolds as each Salazar attempts to make a life for himself by enlisting in the armed forces, organizing labor unions, enrolling in college, and building a thriving business. The book depicts the struggles of Mexican families as they come to grips with a new, often hostile environment in the USA, and celebrates their contribution to the betterment of life for all people in Texas and the Southwest. The soft cover and Kindle versions include a historical preface and an epilogue that follows the Salazar family to California, where a new generation of the family at last succeeds in fulfilling the dream of enriching their lives. For more information, contact editor@egretbooks.com.
Also by Alejandro Grattan-Dominguez, available on Amazon.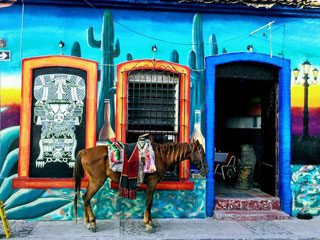 February 5th - Constitution Day
Benito Juárez Birthday - 3rd Monday in March
Labor Day - May 1
Independence Day - September 16
Mother's Day - May 10th
Day of the Dead - November 2
Revolution Day - the third Monday in
November
November 12th - Day of the Virgin of Guadalupe Christmas Day - December 25