Artist and writer Georg Rauch was born in Salzburg, Austria in 1924. Following the events detailed in his memoir, "The Jew with the Iron Cross," he spent two years in an alpine sanatorium recovering from bone tuberculosis that he contracted in the Russian POW camp. He learned to sketch by watching his fellow patients struggle to regain their physical strength. Disabled by his illness, his mother encouraged him to become an artist. Rauch exhibited his early work in Vienna, followed by shows in Paris, London, Germany and Scandinavia, firmly establishing what would be his lifelong career as a professional artist.
In the early 60's, Georg met Phyllis Porter, an American with a Master's in Library Sciences working in Vienna working at German-language libraries. She returned home and, after a short courtship by mail, Georg moved to the U.S. and the couple married in 1966. They traveled in Europe, where Georg had been commissioned to build a major sculpture for the Austrian Pavilion at the Montreal World Expo, and in Mexico. Phyllis was a cultural events guide for the 1968 Mexican Olympic Games and Georg created the posters. There, the couple learned Spanish.
Back in the U.S., Phyllis headed the San Clemente Public Library and Georg participated in Laguna Beach's famous Pageant of the Masters. He returned to Mexico once a year for a show in Puerto Vallarta, where he sketched Liz Taylor and Richard Burton. On one of his trips, he visited a friend in Jocotepec and purchased a large property on a hillside overlooking Lake Chapala.
In 1976, the couple returned to Mexico to make a home. Georg continued to paint, to create silk screens and sculptures. His work was shown in major cities of Mexico and he was honored with two major Guadalajara retrospectives in the Instituto Cultural Cabañas in 1989 and in El Ex-Convento del Carmen in 2000. He was also one of the few Austrian expatriates invited home to celebrate the 25th anniversary of liberation of Austria after WWII. Phyllis, in addition to working with Georg, also became a writer/artist and for the last 20 years has been managing Los Dos B & B. www.losdosmexico.com.
In 1984, Georg took time away from his art in order to write his memoir. Although he is no longer with us, his humor, art and spirit are very much present at Los Dos B&B, and Phyllis' efforts continue to assure that he will not be forgotten.
Contact Information: Email: rauchlosdos@yahoo.com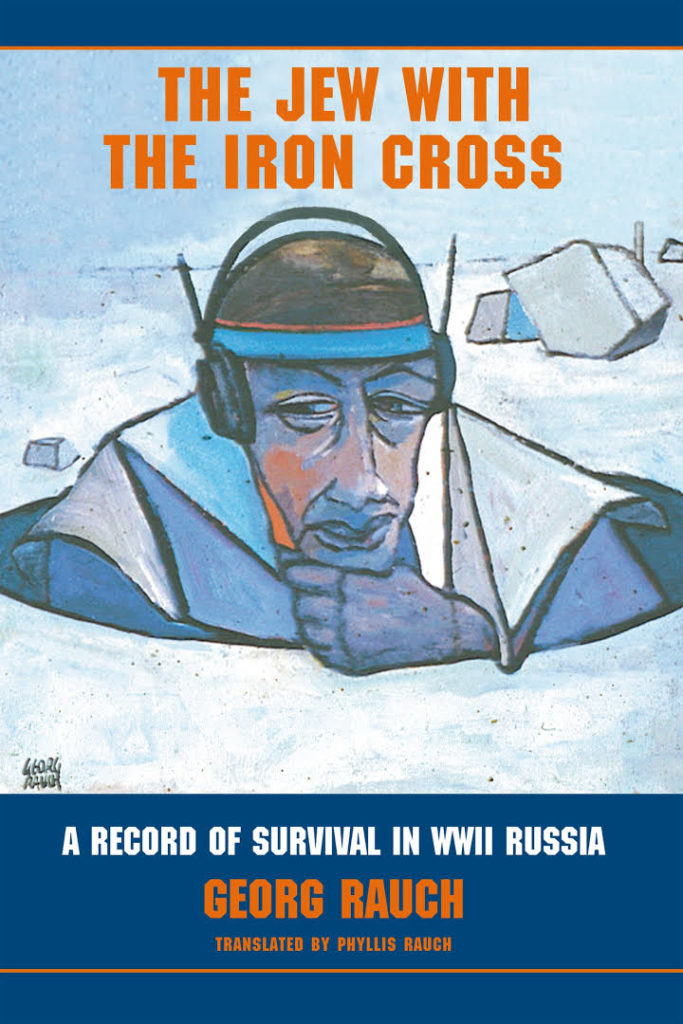 The Jew with the Iron Cross, A Record of Survival in WWII Russia, is the true story of Georg Rauch's life during WWII. Originally a self-published book, it was 'picked up' by respected book publisher Farrar, Straus and Giroux and will be re-released in February 2015 as, Unlikely Warrior, A Young Jew in Hitler's Army. It will be marketed primarily as a book for young adults, but also included in the adult catalog. Blackstone Audio has won the auction for rights to produce the audio version.
While his mother was hiding Jewish friends behind false walls in their Viennese apartment, Georg Rauch was selling valuables and buying food on the black market. During the summers he rode his bike for months through the Austrian Alps, seeking a way to avoid being drafted into Hitler's Army, but that proved impossible.
Based on the letters 18-year-old Georg Rauch wrote to his mother from the Russian trenches, his riveting memoir, above all, is about survival.
As a young boy Georg had taught himself how to build radios, Morse code, cooking, and to play the harmonica. Sent to the Russian front as a radio operator, each of Georg's many talents would eventually save his life more than once. The letters stopped when the Russians captured Rauch and recruited him to become a spy for his captors. Desperately ill, declared dead at one point, Rauch's story keeps the reader involved and rooting for this young man, hoping against all odds, for him to stay alive and make it back home.
Rather than a story about battles or military tactics, The Jew with the Iron Cross is filled with fascinating personal details about life at the front, as well as with humor, relationships among the soldiers, the love of a mother and son, and even a little romance.
Originally written in German, the book was translated into English by Phyllis Rauch.
Unlikely Warrior-As a young adult in wartime Vienna, Georg Rauch helped his mother hide dozens of Jews from the Gestapo behind false walls in their top-floor apartment and arrange for their safe transport out of the country. His family was among the few who worked underground to resist Nazi rule. Then came the day he was drafted into Hitler's army and shipped out to fight on the Eastern front as part of the German infantry—in spite of his having confessed his own Jewish ancestry. Thus begins the incredible journey of a nineteen year old thrust unwillingly into an unjust war, who must use his smarts, skills, and bare-knuckled determination to stay alive in the trenches, avoid starvation and exposure during the brutal Russian winter, survive more than one Soviet labor camp, and somehow find his way back home. Unlikely Warrior is Rauch's true account of this extraordinary adventure.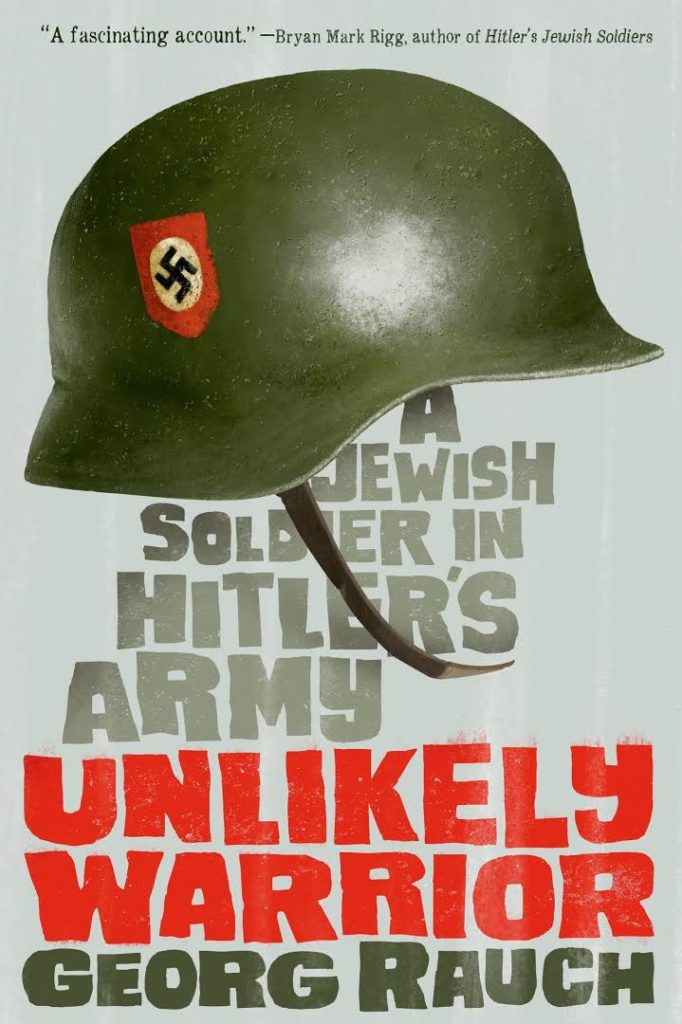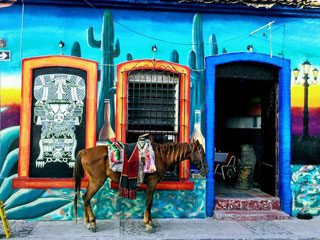 February 5th - Constitution Day
Benito Juárez Birthday - 3rd Monday in March
Labor Day - May 1
Independence Day - September 16
Mother's Day - May 10th
Day of the Dead - November 2
Revolution Day - the third Monday in
November
November 12th - Day of the Virgin of Guadalupe Christmas Day - December 25