Writer Alejandro Grattan-Dominguez
Alejandro Grattan-Dominguez was born in El Paso, Texas, the oldest son of an Irish father and a Mexican mother. After flunking out of college twice, he finally made good at Texas A & M before going on to SMU, where he earned a BA in English Literature.
Relocating to Los Angeles, he worked as a claims adjuster, and amused by the fact that so many claimants experienced miraculous recoveries after receiving a settlement check, he wrote up a short synopsis — which somehow found its way to the famed director, Alfred Hitchcock. In a brief telephone call, Hitchcock encouraged Grattan to make a movie based on the story. After two long years, he had done exactly that, and thus his career in the movie business was born.
That career reached its zenith in 1979 when the filmmaker wrote, directed and co-produced the first major movie about the Mexican-American experience. The film, Only Once in a Lifetime, was invited to premiere at the Kennedy Center, and later selected as one of a few films to represent the United States at the Deauville Film Festival in France.
As is common in Hollywood, Grattan soon developed what he calls a "reverse case of the Midas Touch." He retired to Mexico in 1987. In 1988, he founded the Ajijic Writers' Group and began writing novels and published seven of them. The screenplays he adapted from some of his books have won several awards at film/script competitions in Mexico. In 2007, he was selected for inclusion in Who's Who in Mexico. For the past 17 years, Grattan has been the Editor-in-Chief of El Ojo del Lago (Chapala.com), the most widely-read English-language magazine in Mexico.
Contact Information:
Phone: (Mexico) 376-766-4047
Email: grattan@prodigy.net.mx
Works of Alejandro Grattan
The Dark Side of the Dream, Alejandro Grattan-Dominguez's highly-acclaimed historical novel, is an epic tale of Mexican immigration and focuses on two brothers who fulfill their father's dying wish by migrating to Texas shortly after the USA enters World War II. Jose Louis and Francisco Salazar leave Mexico in 1941 and head north in search of the American dream, which proves to be ephemeral as Jose Louis and his brood settles into the squalor of the El Paso barrio, while Francisco and his son become indentured and exploited migrant workers. The story unfolds as each Salazar attempts to make a life for himself by enlisting in the armed forces, organizing labor unions, enrolling in college, and building a thriving business. The book depicts the struggles of Mexican families as they come to grips with a new, often hostile environment in the USA, and celebrates their contribution to the betterment of life for all people in Texas and the Southwest. The soft cover and Kindle versions include a historical preface and an epilogue that follows the Salazar family to California, where a new generation of the family at last succeeds in fulfilling the dream of enriching their lives. For more information, contact editor@egretbooks.com.
Also by Alejandro Grattan-Dominguez, available on Amazon.
Breaking Even. Eighteen-year-old Val leaves his West Texas hometown to search for his long-lost father. The quest takes him to the gaming table of Reno, Nevada and offers Val an escape from an impending marriage and an existence in a town where life has been difficult because his mother is Mexican. Ultimately, the reunion not only gives him the father he'd thought dead, but also a newfound pride in his Mexican heritage and the courage to follow his dream.
Whereabouts Unknown. In late 1945, a German doctor and his two teenaged daughters arrive by freighter into the sweltering, squalid port of Cayenne in French Guyana. They enter the South American country with forged passports and under assumed names. But the doctor is recognized by two people who were once in a Nazi labor camp, and now are in the employ of a group which is on the lookout for Fascist fugitives wanted by the Allied War Crimes Tribunal. The two men, a middle-aged mute, and a young man of nineteen, are obsessed with bringing to justice the criminals who once ran the camp in which they were imprisoned for two years. But at what point can righteous retribution curdle into poisonous revenge? Into this maelstrom of hidden motives and impenetrable enigmas enter other mysterious persons. All are in pursuit of the German doctor – and only too late discover the truth about him, and his family. By then, the two former camp prisoners have, ironically, become everything they once detested.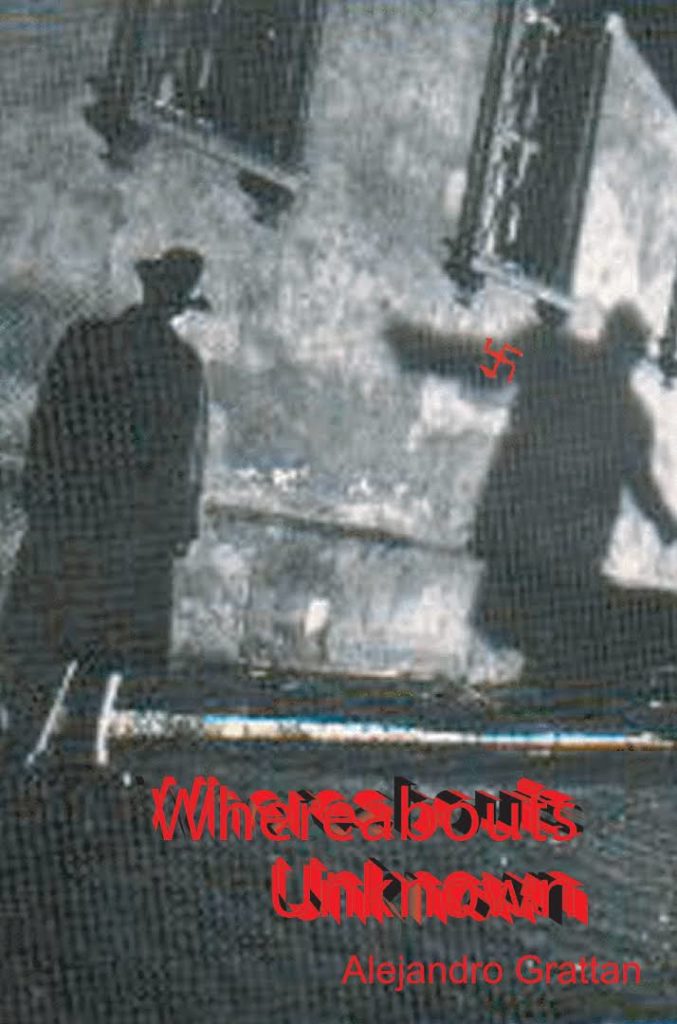 Hollywood & Vine. The glittering town of Hollywood is flawed and nuanced, much like the aspirants who arrive there in search of fame, most of whom experience the grime, the slime, go past their prime, until they are out of time. The famed Hollywood Boulevard is Grattan's setting for characters who cope with the desperate realization that their best days are behind them. Some cope by living in the past, some by manipulating those who are on the rise, and some by murder.
"Your source for information about Local Attractions and Things to Do in Ajijic and Lake Chapala, Mexico."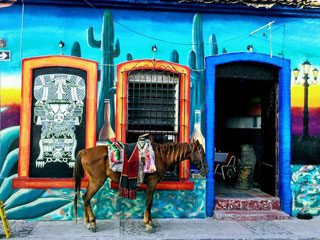 February 5th - Constitution Day
Benito Juárez Birthday - 3rd Monday in March
Labor Day - May 1
Independence Day - September 16
Mother's Day - May 10th
Day of the Dead - November 2
Revolution Day - the third Monday in
November
November 12th - Day of the Virgin of Guadalupe Christmas Day - December 25