Art and Design in Stone and Glass
Mosaic Artist Federico Ramos creates stunning pieces of art and functional furniture from his own drawing creations or designs inspired by his clients with many depicting the natural beauty of nature. Federico is a self taught artist who has been drawing, painting and working in stone, rock and glass for over twenty years.
Federico's pieces of art can be found in private institutions and homes of people in Ajijic, the Lake Chapala area, Guadalajara and throughout Mexico.
Better known as Fed ER (short for Federico Enciso Ramos) Federico works and lives in Ajijic, Jalisco.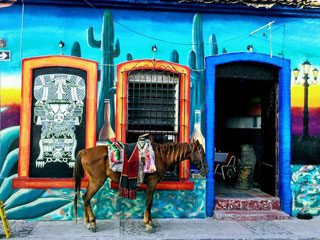 February 5th - Constitution Day
Benito Juárez Birthday - 3rd Monday in March
Labor Day - May 1
Independence Day - September 16
Mother's Day - May 10th
Day of the Dead - November 2
Revolution Day - the third Monday in
November
November 12th - Day of the Virgin of Guadalupe Christmas Day - December 25